Home
---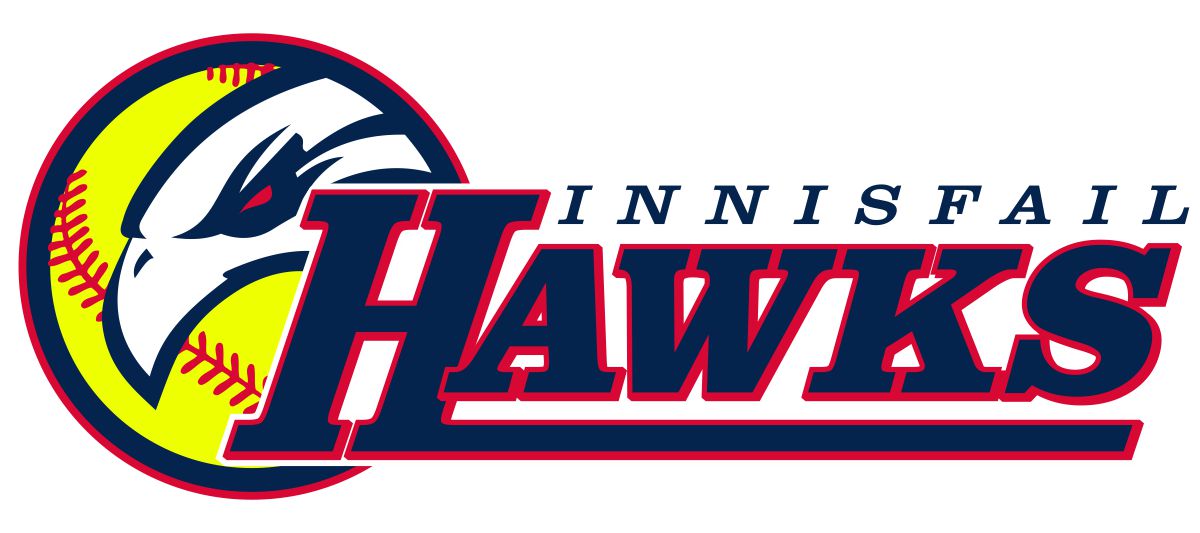 Newsletter - Winter 2022
www.innisfailminorball.com
Like us / Follow us on Facebook

My name is Curtis Flewelling and I am the new President of the Innisfail Minor Ball Association (IMBA).
On behalf of the IMBA, I'd like to extend a big THANK YOU to Murray Reay who did such a great job of leading our organization for so many years. We are very excited that Murray is remaining on the Board as Past President, and will continue to be a big part of our organization.
This Newsletter is a way for the Board to communicate to our Membership the exciting things we have on the go, and make sure we are all ready to rock when the snow disappears.

What does the IMBA Offer? …
IMBA is proud to offer fun ball options for ALL ages and skill levels, girls and boys. Here is a summary of our programs:
Rally Cap / Rookie - Our Rally Cap and Rookie programs are for ALL of our players aged 9 and under. These are our introductory programs to ball, and they run in May and June. NEW for 2022, all of our players registered in Rally Cap and Rookie will receive 3 "Intro to Ball" sessions at The Dome - Red Deer.
Baseball (U11 / U13 / U15 / U18) … IMBA offers 2 baseball programs … AA and Recreational. The AA teams will practice a couple of times during the week, and play every other weekend. Their season runs from May 01 to the end of July. The Recreational teams will play games during the week. Their season runs from May 01 to the end of June.
Softball (U11 / U13 / U15 / U17 / U19) … IMBA offers 2 softball programs … Competitive and Recreational. The Competitive teams will practice and play 2 to 4 times a week. Their season runs from May 01 to mid-July. The Recreational teams will play twice a week. Their season runs from May 01 to the end of June. Innisfail hosts a big Softball Tournament each year that our teams attend, plus most teams will attend one or two travel tournaments at their discretion.

Registration / Deadlines …
Registration for ALL TEAMS is open now. Registration is done through the IMBA website.
The deadline for registration for our Competitive Baseball and Softball teams is MAR 01 2022. This will allow time for team tryouts (if necessary) and team workouts to get ready for the season. These will begin in mid-March and will be held at The Dome - Red Deer.
The deadline for registration for our Rally Cap, Rookie, and Recreational teams will be APR 15 2022. There will be pre-season workouts for these groups as well.
We note some of these programs are capped in numbers and do fill up … so we encourage you to get your player registered as soon as possible.
AA Baseball / Competitive Softball: MAR 01 2022
Rec Baseball / Rec Softball: APR 15 2022

Coach / Asst Coach / Manager Applications
Our Teams do not happen without our great volunteers stepping up to run them. We are asking anyone interested in coaching, or helping coach, our AA Baseball or Competitive Softball teams to submit their application ASAP, and by MAR 01 2022 at the latest.
Tryouts (if needed) or workouts for the Competitive teams are scheduled to begin in The Dome on MAR 12 2022, so we need our Coaches in place by that time.
We are also accepting applications for ANYONE who wants to coach, help coach, or manage our Rec Baseball and Softball this upcoming season. We would like to have those applications by APR 15 2022. The Coach Application Form is on the IMBA website or can be found by clicking the following link … http://www.innisfailminorball.com/content/forms .
AA Baseball / Competitive Softball: MAR 01 2022
Rec Baseball / Rec Softball: APR 15 2022

IMBA Apparel …
A couple of years ago, IMBA decided to consolidate our apparel with one provider, Tom Bast Sports (TBS) in Red Deer. We wanted to simplify the annual "apparel ordering process" to make our look and branding consistent so the apparel could be used multiple years (saving $), and to make sure teams were able to have their apparel for the start or early in the season.
Each Spring, TBS will post a "store" on our IMBA website filled with all of your Innisfail Hawks gear. They will run a couple of cut-off dates to these "stores" so the batches of orders can be filled and ready. Our 2022 IMBA Hawks Apparel Store will be up and running on the IMBA website soon, so go there and place your order at your earliest convenience.

Practices - The Dome …
The Dome in Red Deer is a facility that is new to our area in the last few years. Since its start, the IMBA and Innisfail ball families in general, have been supporters of the facility and the Baseball and Softball specific player development their Staff offers. IMBA has been in discussions with The Dome on ways we can work with them throughout the season to help our Players and Coaches improve, and most of all, have fun. Stay tuned!

ICFEA Update …
The Innisfail Community Facility Enhancement Association (ICFEA) is a group of local, community-minded volunteers whose mandate is to help facilitate capital projects for the betterment of our Town and Surrounding Area.
Their first project is the redevelopment of Diamond 7. This is a $500,000 project that will see Diamond 7 (NW of arena) converted into a top-notch full-sized baseball field that can host all levels of play from U15 up to Senior.
Through the support of the Town of Innisfail, hard work of the ICEFA members, and generous support from the community, the project is taking shape. The groundwork has been completed, irrigation installed, and the fences are built. Next in the process will be the construction of the dugouts.
The ICFEA is about $150,000 short of their fundraising goal, and they are continuing to work hard to get there, with the goal of having that field hosting games sometime this season. If you have any questions on this project or know a person, business, or organization that you think would be interested in supporting it, please contact Jenny Crumley at 403 396 2355 or Murray Reay at 403 391 6142.

Umpires …
Our games don't happen without our Umpires! IMBA is always in need of umpires, all levels, and all ages. We will let you know about upcoming Umpire courses as they come available. If you have any questions on how to become an Umpire, or would like to be added to our Umpire list, please contact Jenny Crumley at 403 396 2355.

Thank You - Retiring Board Members …
Thank you to Kari Fox and Leslie DeRuyter, long-time IMBA volunteers who are retiring from the Board this year. Kari was our long-time Treasurer, and Leslie looked after organizing all of our Baseball and Softball jerseys. Their kids' time in the IMBA has long since passed, but they continue to volunteer their time year after year. Special people! You will be missed!

Welcome - New Board Members …
Thank you to Tara Halford, Kim Emerson, and Ray Bergeron who have agreed to join our Board. Tara has assumed Kari's role as Treasurer, Kim is looking after our Baseball jerseys, and Ray will help out organizing our Softball where he has also been one of our coaches for the past few years.

Congratulations! …
IMBA would like to congratulate Anthony Chatwood on his commitment to play baseball at Colby College in Kansas next year. Anthony is an Alumni of the IMBA program.

Questions? …
Baseball: Curtis Flewelling, President - IMBA - 403 396 7775
Softball: Jay Steeves, Vice President - IMBA - 403 358 6874